Ultimate Guide to Buying and Installing a Fireplace with Kodiak HVAC & Electrical
Renowned

East K

ootenay

and L

ethbridge

Fireplace Installation
Are you ready to add warmth and charm to your home? A fireplace can be the perfect addition to your living space, creating a cozy atmosphere while also offering an efficient heating solution. At Kodiak HVAC & Electrical, we understand the significance of this home improvement project. Whether you're in Lethbridge, East Kootenay, or anywhere in the surrounding areas, we have you covered when it comes to a wide range of fireplaces, including renowned brands like Heatilator, Napoleon, Marquis, Renaissance, and Heat and Glo. Our showroom provides you with the perfect opportunity to explore various fireplace designs and find the one that best suits your style and needs.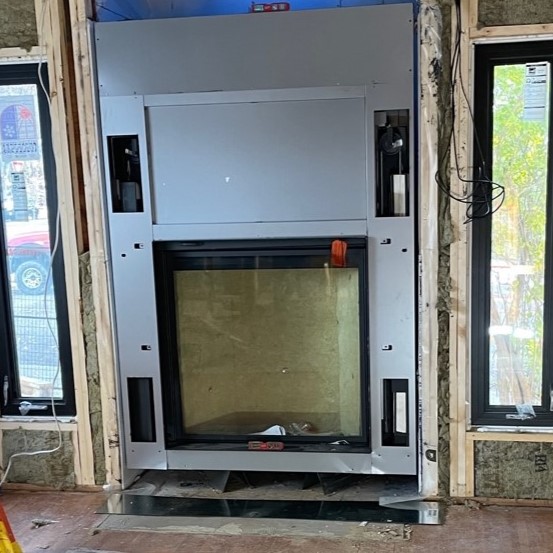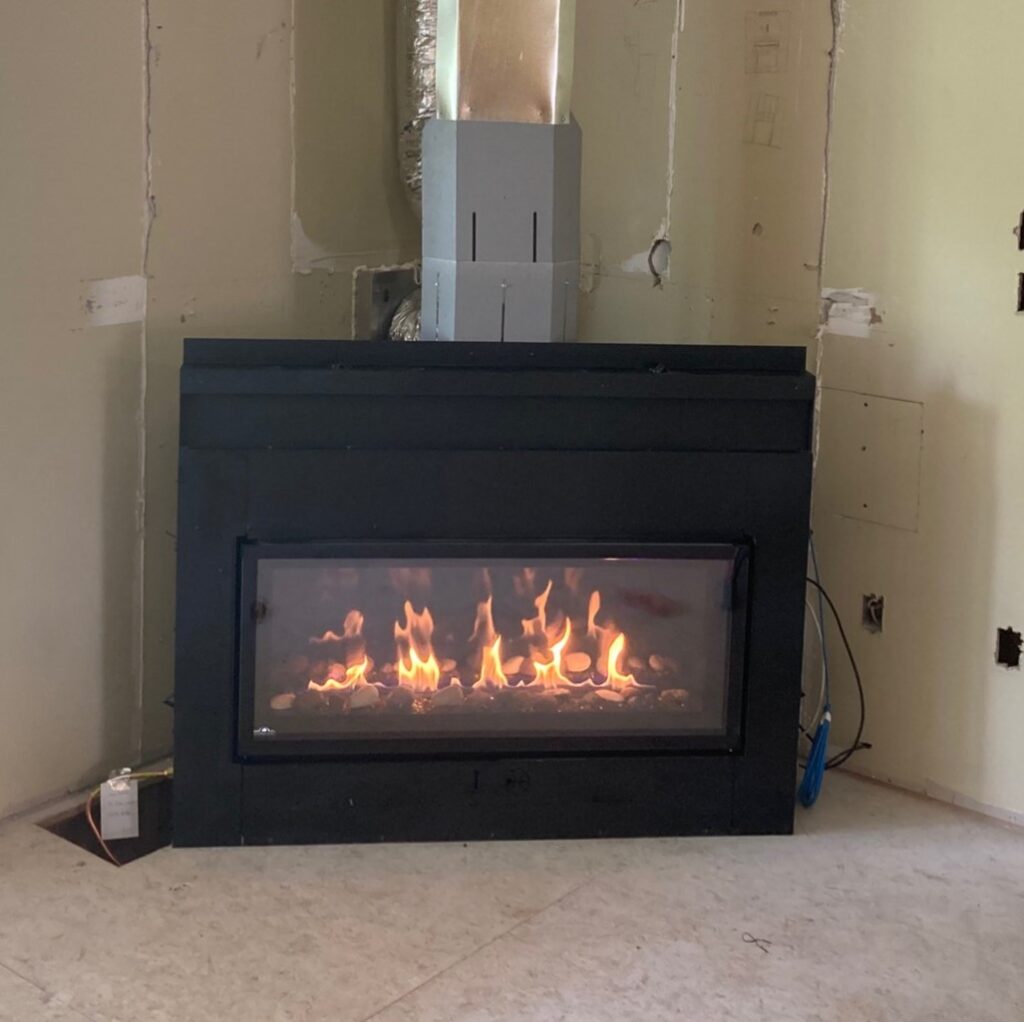 Choosing The Right Fireplace Brand
Selecting the right brand is a crucial step in your fireplace journey. Kodiak HVAC & Electrical offers some of the top fireplace brands in the industry. Let's take a closer look at what each of these brands has to offer.
Heatilator Fireplaces:
Heatilator is synonymous with quality and innovation. They offer a variety of options, including gas and wood-burning fireplaces. The Heatilator gas fireplace is known for its energy efficiency and stunning designs that can be the focal point of any room.

Napoleon Fireplaces:
Napoleon is a brand known for its exceptional craftsmanship. Whether you're looking for a gas fireplace, electric fireplace, or a fireplace insert, Napoleon has a solution for you. Their commitment to style and functionality is evident in every product they offer.

Marquis Fireplaces:
If you're in search of a gas fireplace that adds a touch of elegance to your living space, Marquis Fireplaces is an excellent choice. Their designs are a fusion of contemporary and traditional styles, ensuring a perfect fit for your home.

Heat and Glo Fireplaces:
Heat and Glo is renowned for their innovative gas fireplaces. With their advanced technology and efficient heating solutions, they offer a range of options that cater to various preferences. Whether you're looking for a traditional or modern design, Heat and Glo has it all.

Renaissance Fireplaces:
If you're looking for a fireplace that seamlessly combines classic design with modern efficiency, Renaissance Fireplaces may be the perfect choice for your home. Visit our showroom in Lethbridge to experience the beauty and performance of Renaissance Fireplaces up close.
Visit Our Lethbridge Showroom
Choosing the right fireplace involves more than just looking at pictures online. It's about seeing and experiencing the designs in person, and that's where our showroom comes into play. At Kodiak HVAC & Electrical, we understand that a fireplace is not just a source of heat but also a centerpiece of your home. Our showroom in Lethbridge is designed to give you a hands-on experience with the different fireplace brands and designs.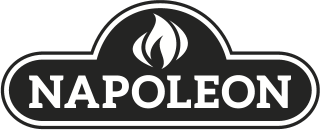 In our showroom, you can: 
See the Visual Appeal: Our showroom showcases various fireplace designs, from classic to contemporary, allowing you to visualize how they would look in your home.

Evaluate Heat Output: Feel the warmth and efficiency of different fireplaces to understand which one meets your heating needs.

Explore Customization Options: Discuss with our experts the customization options available, from fireplace mantels to outdoor fireplaces, to make your fireplace uniquely yours.

Get Professional Advice: Our knowledgeable staff is always available to answer your questions and provide guidance on selecting the ideal fireplace for your home.

 
Fireplaces come in various types, each with its unique advantages. Here are some of the options you can explore at Kodiak HVAC & Electrical:
Gas Fireplaces:

Gas fireplaces are convenient and efficient, offering easy operation with the flick of a switch or push of a button. They also come in a variety of styles, making them suitable for any decor.
Wood-Burning Fireplaces:

For those who appreciate the crackling sound and aroma of a real wood-burning fireplace, we offer wood-burning options that provide both warmth and nostalgia.
Electric Fireplaces:

Electric fireplaces are the ideal choice if you want the ambiance of a real fire without the need for a chimney. They are easy to install and can be placed in any room, instantly transforming your space.
Propane Fireplaces:

Propane fireplaces offer a clean and efficient heating solution, making them a popular choice for homeowners looking for versatility and convenience.
Outdoor Fireplaces:

Extend the warmth and charm of a fireplace to your outdoor living spaces. Our range of outdoor fireplace options will make your outdoor gatherings cozy and memorable.
Why Choose Kodiak HVAC and Electrical For Your Fireplace?
At Kodiak, we are a trusted and reputable company with extensive experience in top-tier HVAC and electrical services, making us the ideal choice for your fireplace installation needs. This comprehensive knowledge ensures a seamless fireplace installation that complies with rigorous safety standards. Moreover, our commitment to customization allows homeowners to select from a wide range of fireplace options, from timeless wood-burning fireplaces to cutting-edge, energy-efficient gas and electric models, ensuring that your choice aligns perfectly with your unique style and heating requirements.
What sets us apart is our unwavering dedication to quality craftsmanship. Each fireplace we install is not just a source of warmth but also a stunning work of art that enhances your home's aesthetic appeal. Safety is paramount in the world of fireplaces, and we prioritize it by guaranteeing that your installation adheres to local building codes and stringent safety regulations. Our team of licensed professionals takes all necessary precautions to ensure your fireplace is both safe and secure. Furthermore, for those who value eco-conscious choices, we offer a range of energy-efficient fireplace options that not only reduce environmental impact but also save you money on heating costs.
The Perfect Fireplace For Your Home or Business
Selecting the right fireplace involves assessing your space, style, and heating requirements. Whether you're in Lethbridge, East Kootenay, or anywhere in the surrounding areas, Kodiak HVAC & Electrical is your trusted partner in this journey. Our expert team is dedicated to helping you choose the perfect fireplace that complements your lifestyle and adds value to your home.
When it comes to heating solutions, there's no one-size-fits-all approach. At Kodiak HVAC & Electrical, we understand that every home is unique. That's why we offer a wide range of fireplace brands and types, including Heatilator, Napoleon, Marquis, and Heat and Glo. Our showroom in Lethbridge is the place to explore these options in person and get the personalized guidance you need to make an informed decision.
Don't let the cold season get the best of your comfort and style. Contact Kodiak HVAC & Electrical and let us help you find the perfect fireplace that will keep you warm and make your home truly extraordinary. Your journey to a cozier and more inviting living space starts with us!
Contact us to get started! Call: 403-327-5604