Lethbridge Residential and Commercial Electric
We're aware that service isn't one-size-fits-all when it comes to electrical work. That's why as an integral part of our service, we tailor our approach to each individual job, ensuring the best results. Our electrical contractor team is well-versed in all things electrical, making us the smart choice in Lethbridge. From the simplest of tasks, like fixing a light switch, to the more complex, like rewiring your whole property, we're up to the task.
Serving Southern Alberta and East Kootenay
Your Local Electrical Contractors
As your local electrical contractors in Lethbridge, we take pride in serving the Southern Alberta & East Kootenay region. Our commitment to quality craftsmanship, safety, and customer satisfaction has made us a trusted choice for all your electrical needs.
We understand the unique electrical challenges and opportunities in our region. Whether it's addressing specific climate considerations or ensuring that your electrical systems are optimized for energy efficiency, we have the expertise to deliver solutions that work for you.
With a focus on safety, efficiency, and customer satisfaction, Kodiak HVAC & Electrical is your trusted partner for all your electrical solutions in Lethbridge. Contact us today to schedule an appointment or discuss your electrical project. We look forward to serving you with excellence and professionalism.
Powering Your Business Success
Commercial Electrical Services
For businesses in Southern Alberta & East Kootenay, Kodiak HVAC & Electrical offers reliable commercial electrical services to keep your operations running smoothly. We understand the critical role electricity plays in your business, and we're here to provide solutions that ensure efficiency, safety, and compliance with electrical codes.
Whether you're a homeowner or a business owner, Kodiak HVAC & Electrical has the expertise to provide reliable and professional electrical solutions to meet your unique needs in Southern Alberta & East Kootenay.

Electrical Repairs
From faulty outlets to electrical panel issues, our skilled electricians diagnose and repair a wide range of electrical problems, ensuring the safety and functionality of your electrical systems.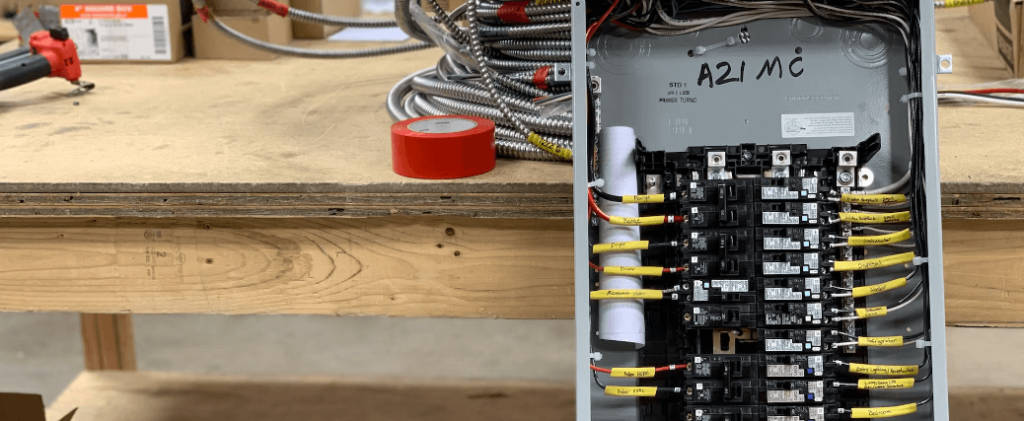 Electrical Installations
We handle safe and code-compliant installations of various electrical components, including lighting fixtures, outlets, appliances, and more, for both residential and commercial spaces.

Electrical Service Upgrades
For homes and businesses alike, we provide service upgrades to meet increasing electrical demands, ensuring your electrical systems can accommodate your needs.

Electrical Service Maintenance
Regular maintenance of electrical systems to prevent issues, ensure reliability, and minimize downtime for both residential and commercial clients.

Emergency Electrical Services
Offering prompt and efficient emergency electrical services for homes and businesses to minimize disruptions and downtime.
Building Your Electrical Foundation
New Home Construction Electrical Services
For new home construction projects, Kodiak HVAC & Electrical is your go-to partner for quality electrical work. We collaborate closely with builders and homeowners to design and install electrical systems that meet your unique needs and preferences. Our goal is to ensure that your new home is equipped with safe, efficient, and modern electrical solutions.
Our dedicated team offers custom electrical system design that matches the size and layout of your new home while aligning with your energy efficiency goals. We continue by offering expert guidance in selecting energy-efficient lighting, outlets, and fixtures within your budget and sustainability objectives. Our services extend to the professional installation of these systems, ensuring precision and compliance with local electrical codes and regulations to guarantee both the safety and optimal performance of your electrical systems.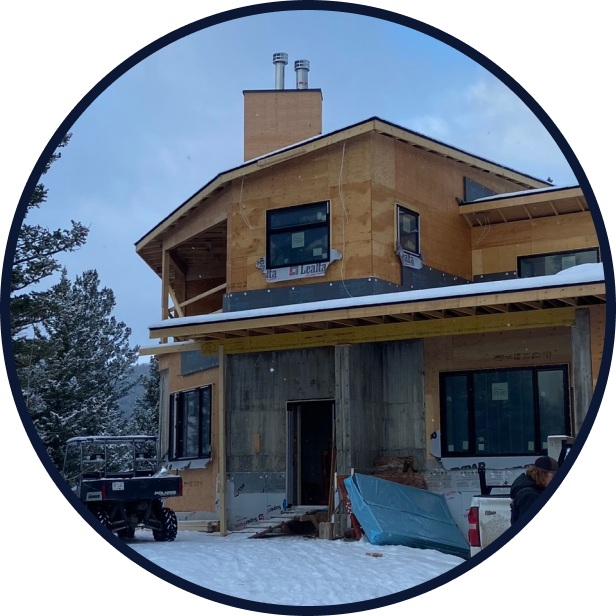 Residential Electrical Services
Comfortable and Safe Electrical Solutions For Your Family
At Kodiak HVAC & Electrical, we understand that your home is your sanctuary. That's why we provide comprehensive residential electrical services designed to enhance the safety, comfort, and functionality of your living space. Whether you need electrical repairs, installations, or upgrades, our team of skilled electricians is here to serve you.



Excellence & Profesionalism
Contact Kodiak Electrical Today
When it comes to electrical solutions in Lethbridge and the surrounding areas, Kodiak HVAC & Electrical is the name you can trust. We offer competitive pricing, top-quality workmanship, and a commitment to meeting your electrical needs efficiently and effectively.